Jeni: Seeking the Extraordinary - Season 2 DVD set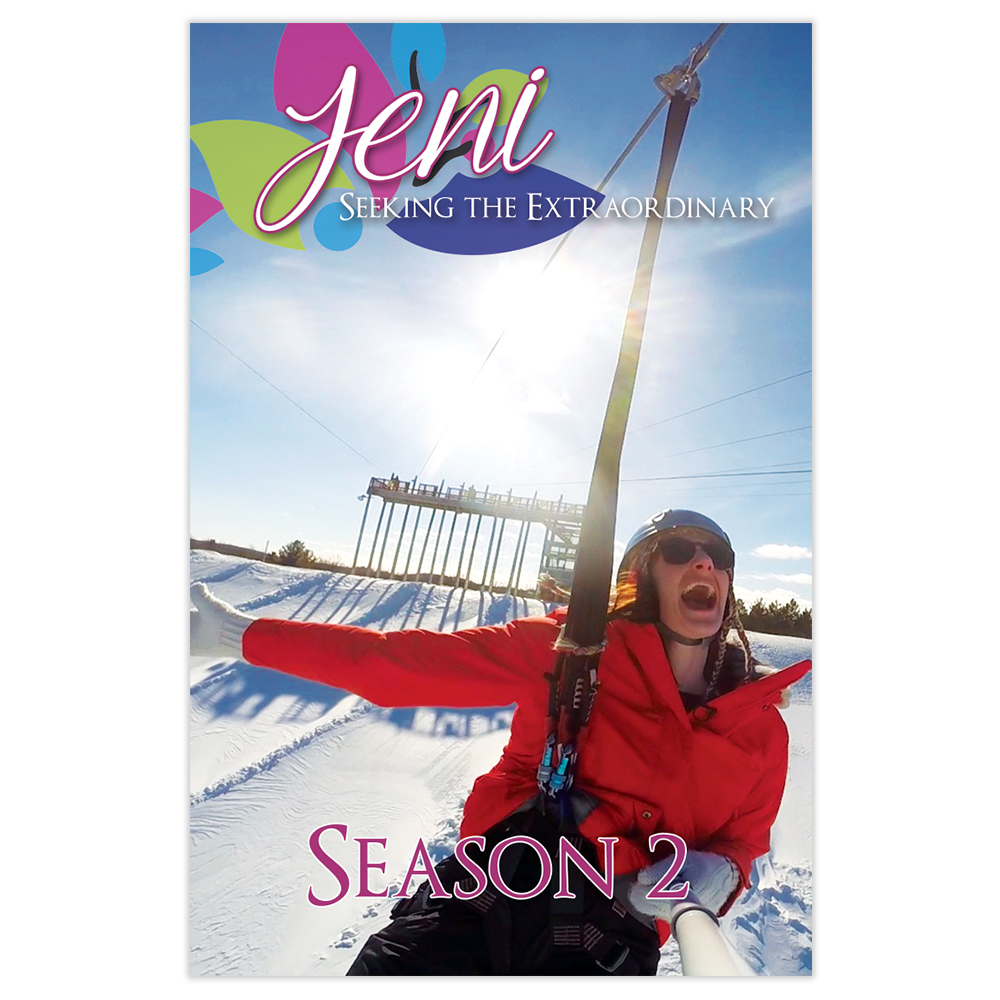 Jeni: Seeking the Extraordinary - Season 2 DVD set
On this season of JENI: Seeking the Extraordinary, two new co-hosts, Whitney Molitor and Casey Cole, join Jeni as they travel to northern Michigan to showcase this great state in the middle of winter.
The focus of this season is to reveal God's character in a variety of situations as Jeni uses several women from the Bible to teach her viewers who God is. In addition, the ladies have an opportunity to minister at a residential youth facility and visit a pregnancy resource center. Like Season One, this series is filled with a variety of fun adventures as the ladies try their skills at downhill and cross country skiing, snowshoeing, curling, tennis and many other sports. They also brave the cold and go dog sledding, zip lining, and horseback riding in the snow. And each episode wouldn't be complete without sampling some great food that includes genuine pasties from the U.P. and a flaming bananas foster dessert at Crystal Mountain Resort! They even master how to make donuts in Clare and crawfish patties in Elk Rapids, as they join the chefs in the kitchen!
www.jenimolitor.com
Malachi Global Productions, Midland, MI USA - ©2014
This reality series chronicles the highs and lows of this diverse group of fathers, mentors and sons during their two week adventure on a 6,000 acre ranch in the mountains of Montana. It is anything but typical and features a modern-day rite of passage, the celebration of 50 years in ministry for one seasoned saint, and a grueling climb to a crystal clear lake, high in the mountains. Together, the men experience lots of laughter, a few tears, and physical challenges that bring many of them near the breaking point. Each episode is filled with biblical insight as well as adventure as the men hike, fish, explore lost mines, and come face-to-face with all sorts of Montana wildlife.
TV4DADS. The series. Godly Men. Iron sharpening iron.