Jeni: Seeking the Extraordinary - Season 3 DVD set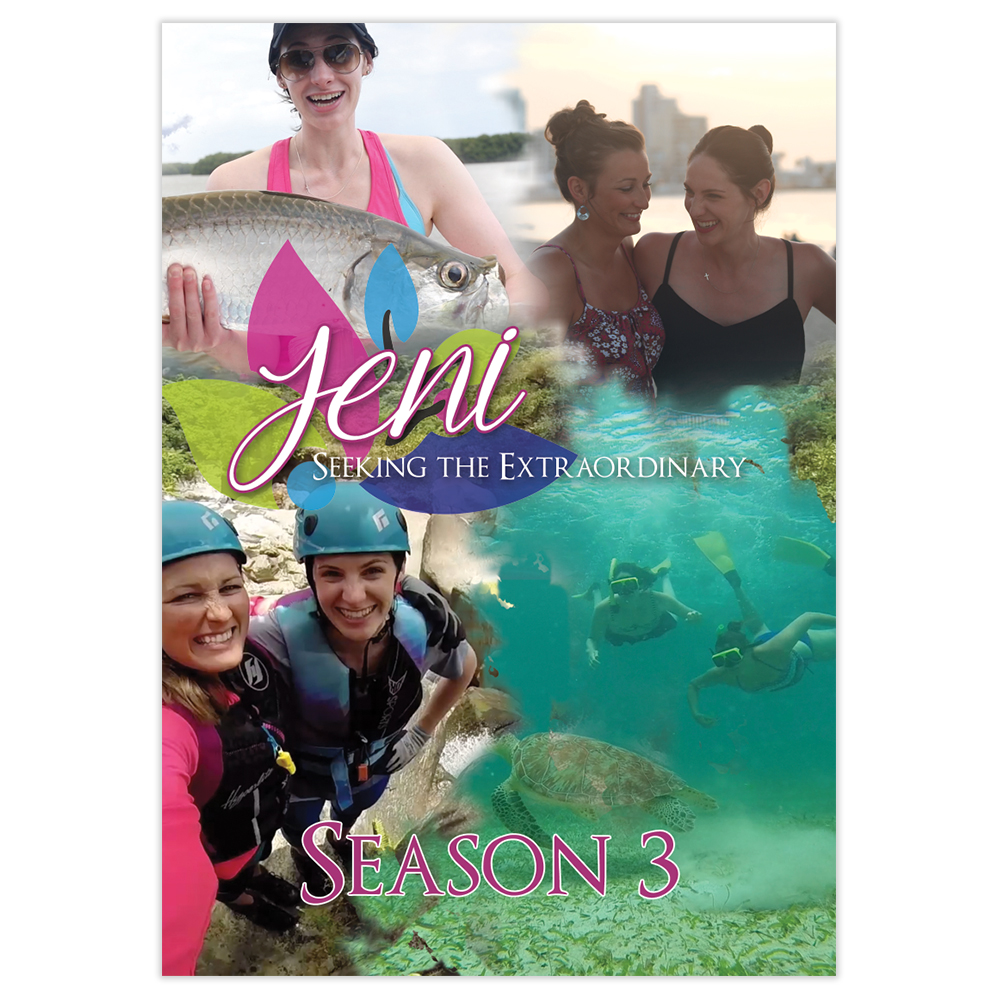 Jeni: Seeking the Extraordinary - Season 3 DVD set
Host Jeni Molitor, along with co-host Casey Cole travel to the beautiful island of Puerto Rico where they find new adventures and have the opportunity to minister to the next generation. The girls venture through the rainforest where they jump off forty-foot cliffs, fish the bay for Tarpon, and snorkel with sea turtles. But a season wouldn't be complete without some delicious dishes like Ceviche, Fish tacos, and of course a little Octopus. Jeni and Casey discuss the attributes of love found in 1 Corinthians and find out more of who God is.
www.jenimolitor.com
Malachi Global Productions, Midland, MI USA - ©2016
This reality series chronicles the highs and lows of this diverse group of fathers, mentors and sons during their two week adventure on a 6,000 acre ranch in the mountains of Montana. It is anything but typical and features a modern-day rite of passage, the celebration of 50 years in ministry for one seasoned saint, and a grueling climb to a crystal clear lake, high in the mountains. Together, the men experience lots of laughter, a few tears, and physical challenges that bring many of them near the breaking point. Each episode is filled with biblical insight as well as adventure as the men hike, fish, explore lost mines, and come face-to-face with all sorts of Montana wildlife.
TV4DADS. The series. Godly Men. Iron sharpening iron.